Filter by Subcategory
Community Education
Planning for a Successful Retirement
with Jason Grover

Jan 18, 2024 at 7 pm

, runs for 4 weeks
Offered to help reduce the financial uncertainty and anxiety often connected with retirement, this four-part workshop will guide participants in preparing a household retirement budget and developing a sound financial plan.
Explore strategies to maximize social security benefits and learn how to structure your retirement portfolio to provide the income you need in retirement. Acquire key financial knowledge and skills to help build and monitor an individual investment portfolio. Participants will also learn the issues involved with 401(k) rollover services, IRAs, annuities and other retirement accounts.
Finally, the workshop will help you answer many of the tough questions concerning health care costs, long term care and estate planning. Each participant will receive a course workbook and templates for a personal retirement income plan.
Online Registration Unavailable
Community Education
Learn locally!  Finger Lakes Community College is proud to present Community Education: programming to promote life-long learning, topics of interest to local communities, and personal growth!  Educational opportunities are available at FLCC's campus centers, and various public libraries throughout the Finger Lakes region.
Classes being offered are posted on this page and are updated periodically.  If nothing is currently available, check back often to see what we have added!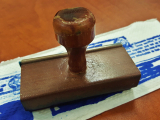 Notary Public Prep Course
with Sandra Packard
The Notary Public Prep Course prepares attendees for the Notary Public Examination through the NYS Division of Licensing Services.
This 3 hour course will help guide you through the knowledge and lingo needed and will give you all the details of how, where and when to take the exam to become and Notary Public!