Filter by Category
Community Education
Notary Public Prep Course
with Sandra Packard

Apr 26, 2023 at 6 pm
The Notary Public Prep Course prepares attendees for the Notary Public Examination through the NYS Division of Licensing Services.
This 3 hour course will help guide you through the knowledge and lingo needed and will give you all the details of how, where and when to take the exam to become and Notary Public!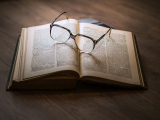 Online Registration Unavailable
Community Education
Learn locally!  Finger Lakes Community College is proud to present Community Education: programming to promote life-long learning, topics of interest to local communities, and personal growth!  Educational opportunities are available at FLCC's campus centers, and various public libraries throughout the Finger Lakes region.
Classes being offered are posted on this page and are updated periodically.  If nothing is currently available, check back often to see what we have added!